MLMI 2020 was fully prepared for onsite conference in Hangzhou, China during September 18-20, 2020. Due to continued COVID-19 disruption, the Organizing Committee had to decide to convert MLMI 2020 to full virtual conference.

The conference lasted for three days, which contains keynote speeches, authors' live presentations and video presentations. Our Session Chairs selected best presentations from each session. Special thanks to all the speakers, authors, audience, committee members for their support and contributions, which has made MLMI 2020 possible and successful in the current tough circumstances.

MLMI 2020-ACM conference proceedings (ISBN: 978-1-4503-8834-4) has included in ACM Digital Library and indexed by Ei Compendex and Scopus.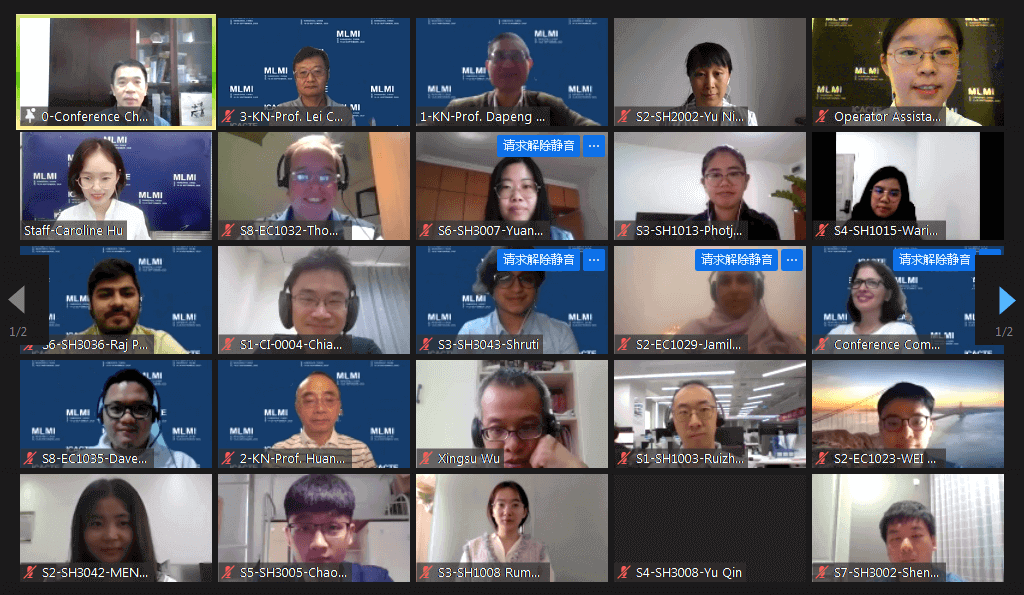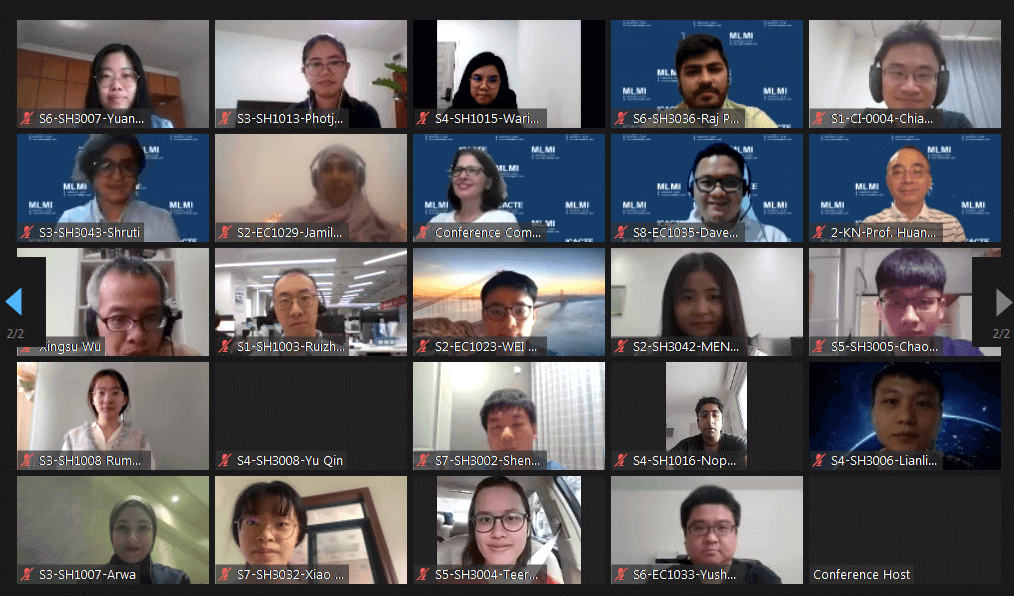 Committee Members & Keynote Speakers

Prof. Huan Liu
IEEE Fellow & ACM Fellow
Arizona State University, USA


Prof. Dapeng Wu
IEEE Fellow
University of Florida, USA

Prof. Lei Chen
IEEE Fellow
The Hong Kong University of Science and Technology, Hong Kong, China

Prof. Jianjun Li
Hangzhou Dianzi University, China
Best Presenters

Session

Paper ID

Best Presenter

Session 2

EC1023

Wei Wu
University of Hong Kong, Hong Kong, China

Session 3

SH3043

Shruti Nair
National Institute of Technology Calicut, India

Session 4

SH3006

Lianliang Chen
University of Science and Technology of China, China

Session 5

SH3040

Xingsu Wu
Shangrao Normal University, China

Session 6

SH3036

Raj Patel
California State University at Sacramento, USA

Session 7

SH3029

Yuhao Peng
Sichuan Agricultural University, China

Session 8

EC1032

Thomas Krause
Siemens Gas and Power , GmbH & Co. KG, Germany
Conference Proceedings